By Sarah Calams
JONESBORO, Ark. – Last month Vincent Parks, 38, died during a department training exercise. He had only been with the Jonesboro Police Department for a month. Now his death has become a criminal investigation.
Vincent Parks died July 17 while attending his first day at the Central Arkansas Law Enforcement Training Academy, Arkansas Democrat Gazette reported. At the time of his death, police said Parks was showing signs of "medical distress" when he arrived for training.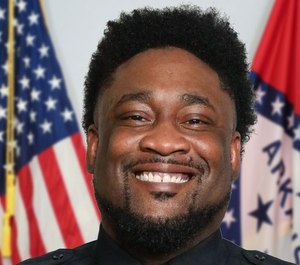 Arkansas State Police spokesman Bill Sadler told the Arkansas Democrat-Gazette that Parks' death became a criminal investigation after "new facts contradict initial statements."
Jami Cook, director of the Department of Public Safety, said Parks "fell" after jogging to and from his car and engaging in four minutes of calisthenics.
After Parks' death, four other recruits from the same academy were sent to another training facility. Parks leaves behind his wife and daughter.